UnCruel, aka Shadowfax, aka Michael Pearce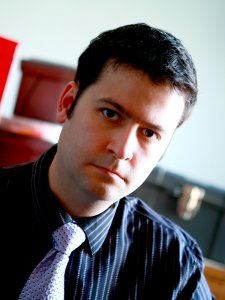 Yeah, you know me.
I used to have a long explanation here about why I had stopped blogging, but I stopped so long ago, that most of you probably didn't even realize I had a blog in the first place. However, I still read a few blogs, and occasionally I like to comment, and posting as "Anonymous" just aggrevates people. So now you know who I am.
Useful links are located on the right.
Actually, I am thinking about starting up a blog that is specifically limited to topics of art. Namely the photography and filmmaking that I am working on. It might be interesting to use the Internet as a sounding board when it comes to my art. I'm still sometimes lost when it comes to knowing where to go with it, and I still have a whole lot to learn. An online journal is great for structuring my thoughts regarding a problem that is bothering me. I have come to realize that my identity and my drive is much more about art than it is about my career and my technical skills. At least, I'm starting to hope it is.
Otherwise, I am only writing in my private journal. Which is — you guessed it — private. Too much openness can, in fact, be a bad thing.